May 21, 2019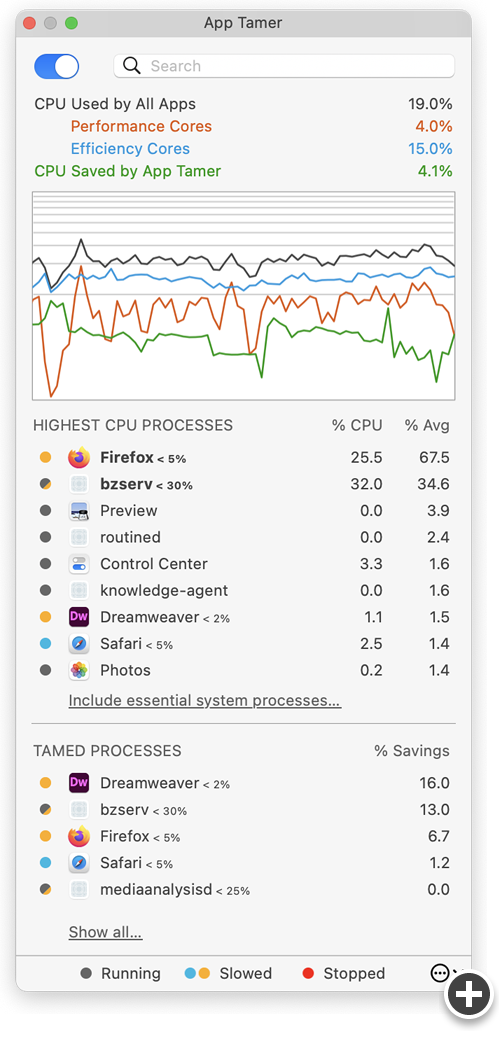 App Tamer 2.4.5 delivers a number of fixes and is now notarized by Apple.
This version is a free update for App Tamer 2 users. Please note that if you still have App Tamer 1.x, this is a $7.95 paid upgrade if you purchased version 1.x before July 1, 2013.
What's new in version 2.4.5
The menu bar icon's appearance has been improved in Dark Mode.
Fixed a bug that caused App Tamer to show some processes as being managed even when they weren't.
If you tear off App Tamer's window from the menu bar, the window title bar now shows App Tamer's name in it.
When checking for updates, alerts could sometimes appear behind other windows. This has been fixed.
App Tamer exits more gracefully if it crashes or can't communicate with its helper app.
App Tamer is now notarized by Apple.
More Information
Download Links