September 30, 2019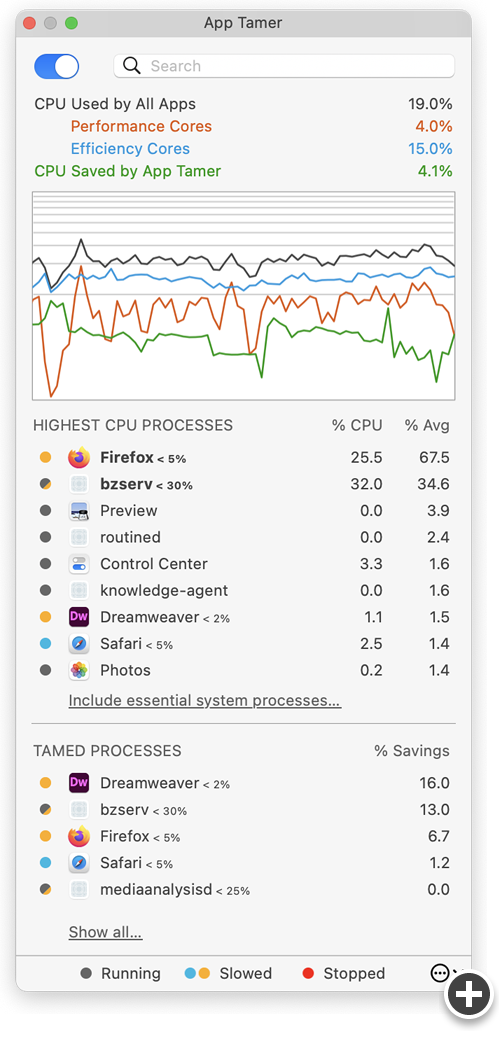 App Tamer 2.4.8 supports Chrome Apps and Catalina's Music app, and also fixes issues when waking from sleep.
This version is a free update for App Tamer 2 users. Please note that if you still have App Tamer 1.x, this is a $7.95 paid upgrade if you purchased version 1.x before July 1, 2013.
What's new in version 2.4.8
Added support for Google Chrome Apps.
Added support for the new Apple Music app in Catalina.
App Tamer's "Managed Processes" display now shows processes whose priority has been changed, in addition to those that are set to be stopped or slowed in the background. Note that you can change a process' priority by holding down the Option key when clicking on it in App Tamer's process list.
Fixed a bug that could result in App Tamer not starting up correctly if you Fast-User-Switch to a different account and then restart your Mac.
Corrected a problem in which certain system processes would not be correctly slowed down after waking from sleep.
A bug has been fixed that could leave App Tamer's process control disabled after the Mac wakes from sleep.
More Information
Download Links