August 6, 2019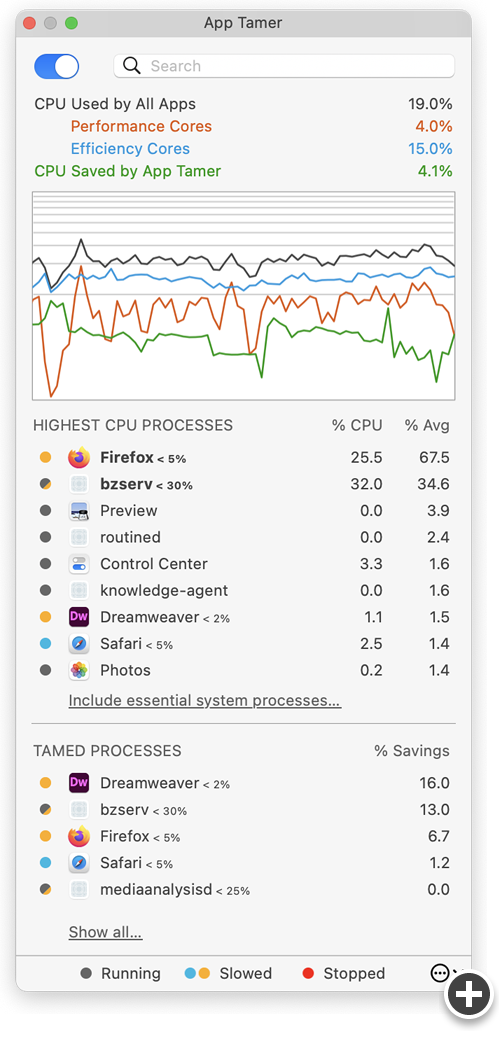 App Tamer 2.4.7 fixes a bug that could result in it using too much CPU itself.
This version is a free update for App Tamer 2 users. Please note that if you still have App Tamer 1.x, this is a $7.95 paid upgrade if you purchased version 1.x before July 1, 2013.
What's new in version 2.4.7
Fixed a bug that could cause App Tamer to use excessive amounts of CPU when iTunes or Spotify was streaming music and App Tamer was set to hide or quit them after inactivity.
When App Tamer is turned off, the time when it will resume is shown at the bottom of its window.
More Information
Download Links