June 24, 2019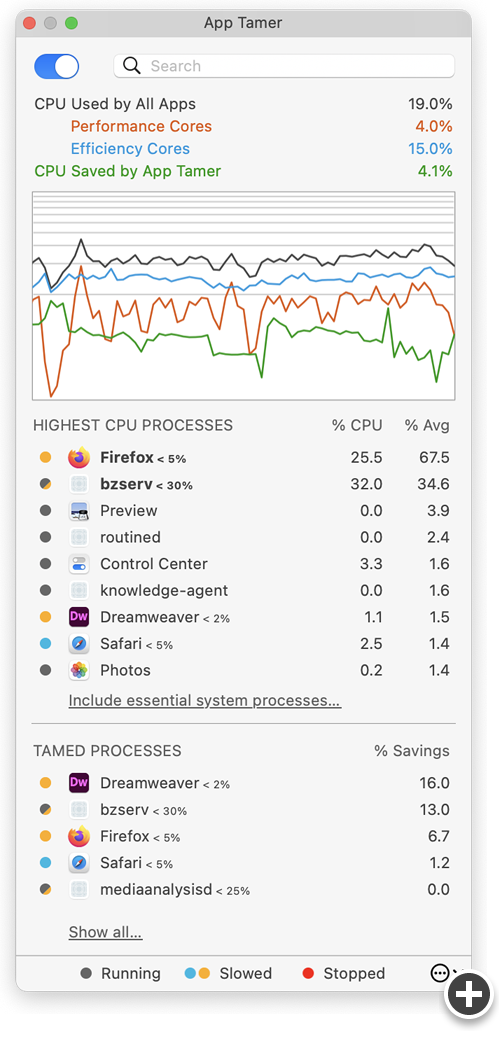 App Tamer 2.4.6 adds Catalina support and fixes a bug in managing Spotlight.
This version is a free update for App Tamer 2 users. Please note that if you still have App Tamer 1.x, this is a $7.95 paid upgrade if you purchased version 1.x before July 1, 2013.
What's new in version 2.4.6
The developer release of macOS 10.15 Catalina is now supported.
App Tamer wasn't correctly reporting all Spotlight Indexer activity as a single task. This has been fixed.
A new preference allows you to specify how long App Tamer waits after starting up or waking from sleep before it enforces CPU limits.
More Information
Download Links